Veteran trader Peter Brandt is issuing a warning to Ethereum traders as the leading smart contract platform fights to stay above $3,000.
Brandt tells his 566,000 Twitter followers that he sees a large bearish pattern forming on Ethereum (ETH).
"I am NOT saying I believe it and I am saying I am not shorting it – but like it or not if you own ETH you will have to deal with it.
This possible H and S [head and shoulders] exists. Whether it is completed, fails or morphs, it exists. I am NOT a hater."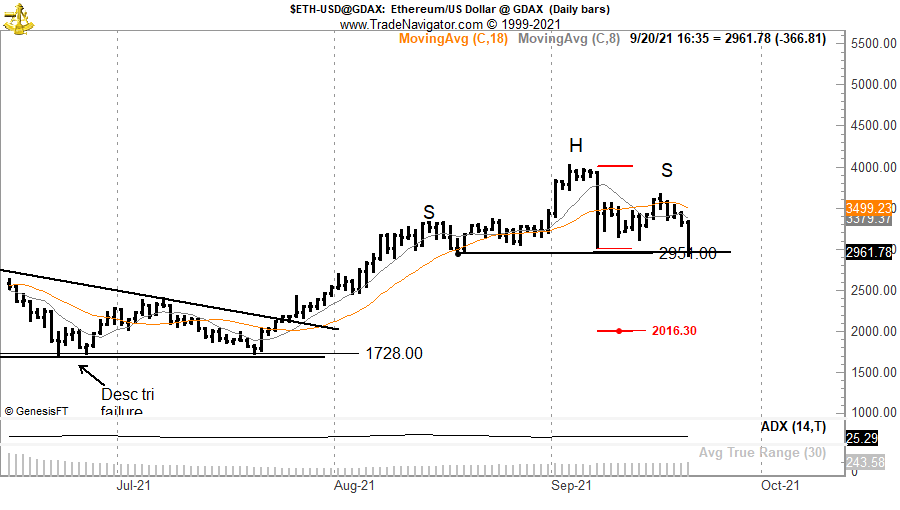 A "head and shoulders" formation is a technical analysis pattern that many traders view as a signal that an asset's uptrend could reverse and a bear trend may be on the horizon.
According to Brandt, a technical breakdown could devalue Ethereum by over 26% from its current price of $3,077.
"I am NOT predicting the end of the world. Even if the H and S works (a BIG IF) the log target is $2,276."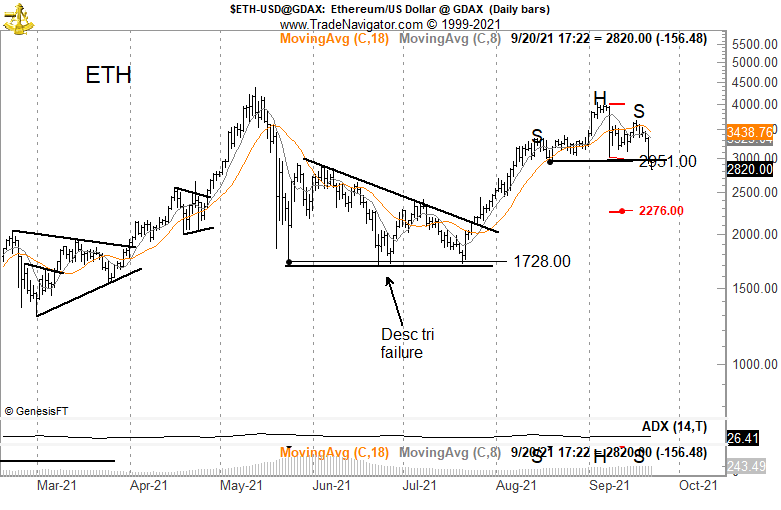 Fellow analyst and trader Smart Contracter, who nailed the latest Ethereum dip, believes that the pullback is over and that Ethereum is poised to rally to a new all-time high at $5,200.
"Alright, I'm closing this thread off now. [I] didn't quite get as low as I wanted, but leaning more towards that ABC being done and the bottom now being in."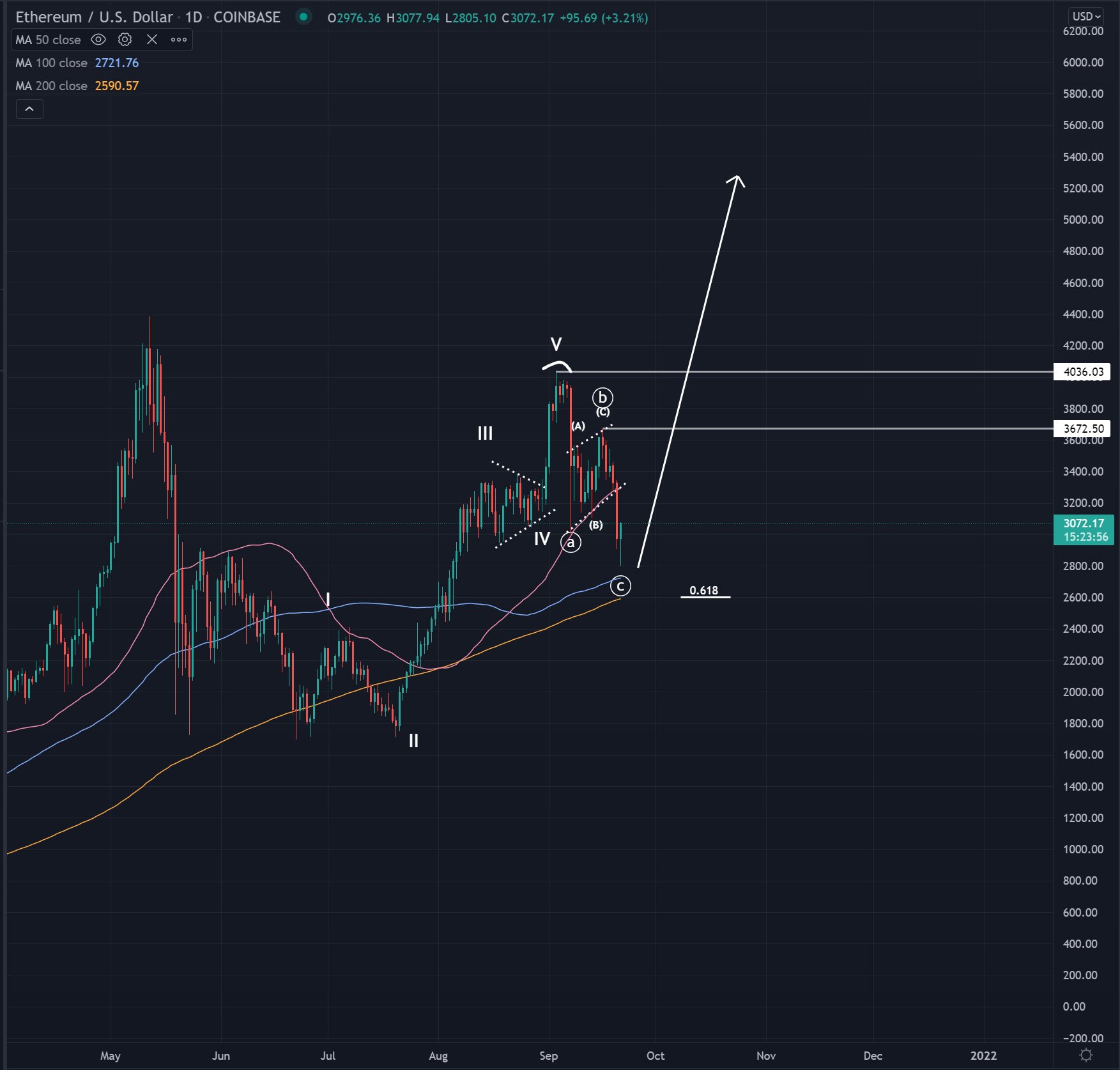 The trader uses the Elliott Wave theory, a technical analysis approach that predicts price action by following crowd psychology, which manifests in waves.
According to this theory, an ABC wave is a corrective move in a bull cycle, as seen above. Once resolved, the asset usually resumes its uptrend.