TrustSwap and KAVA buyers have support. Nonetheless, SWAP and KAVA prices are bearish. As such, they might crater to $0.85 and $2.5, respectively.
TrustSwap (SWAP)
The DeFi protocol, TrustSwap, allows for multi-chain token swaps using SWAP for governance.
Past Performance of SWAP
At the time of writing, SWAP is relatively stable versus the USD as per TrustSwap technical analysis of the daily chart.
SWAP crypto prices are bouncing back strongly, rejecting the lower lows of September 7 as visible from the rejection and support of September 9.
Day-Ahead and What to Expect
Overall, the SWAP technical analysis points to strength.
Accordingly, there might be entries for optimistic and aggressive TrustSwap token buyers.
Even so, this outlook is only valid as long as SWAP coin prices trend above $1.
A solid close above the middle BB and this week's highs at $1.40 might be the foundation for the next moonshot towards $2.2.
TrustSwap Technical Analysis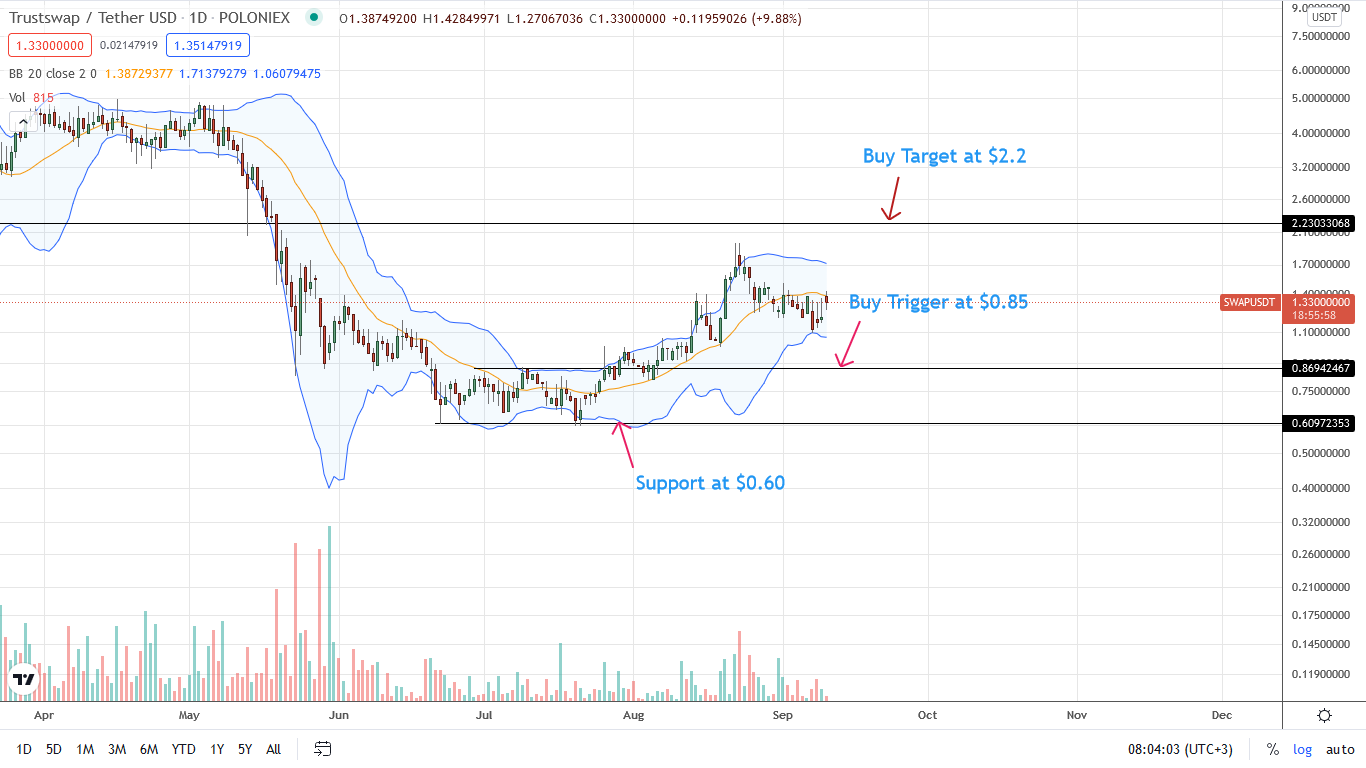 Despite losses of mid this week, TrustSwap token buyers stand a chance.
As mentioned earlier, SWAP coin bulls would likely print higher if $1 holds.
In that case, there might be an expansion above $1.40 and the middle BB in a buy trend continuation pattern.
Conversely, lower lows mirroring the September 7 bear bar might be the basis of a deeper correction towards $0.85.
KAVA
The cross-chain money market platform uses KAVA as its main currency.
Past Performance of KAVA
In over six weeks, KAVA crypto prices are firmly trading below the middle BB.
Even so, there has been a rebound of prices reading from KAVA technical analysis in the daily chart.
At the time of writing, the price is up 10 percent against the greenback, rejecting lower lows.
Day-Ahead and What to Expect
The path of the least resistance is technically southwards as per the KAVA crypto candlestick arrangement in the daily chart.
Overall, every pullback, provided it is within the September 7 trade range, might be an unloading opportunity for aggressive traders.
A sharp close above $7.5 would reaffirm the uptrend. On the flip side, losses below $5.5 might see KAVA more than half to $2.5.
KAVA Technical Analysis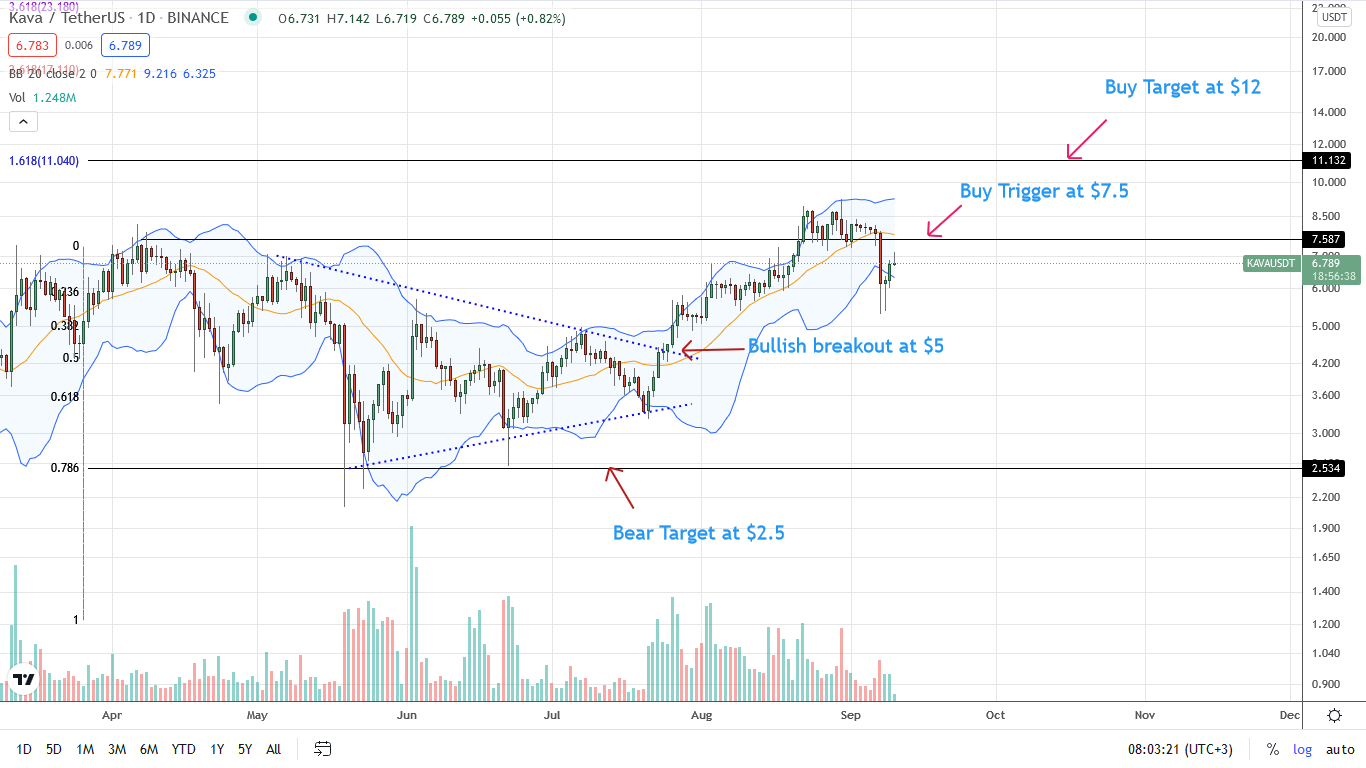 The coin is bullish year-to-date.
Even so, bears appear to be in control in the short term.
As long as KAVA prices are below $7.5 and the middle BB, sellers might force the coin lower towards $5.5 and later $2.5 in continuation of mid this week's bear trend.