A closely-followed trader and analyst who twice pinpointed local tops in Bitcoin is outlining when we may see a second collapse in the world's biggest crypto asset.
The pseudonymous analyst known as Dave the Wave tells his 67,500 followers that Bitcoin is lacking strength as it trades within the range between $30,000 and $40,000. According to the crypto strategist, a downward break of the range could be close on the horizon.
Price continuing to look weak in this trading range. Wouldn't be surprised to see it break down to another level in the not too distant future… Buy the dip."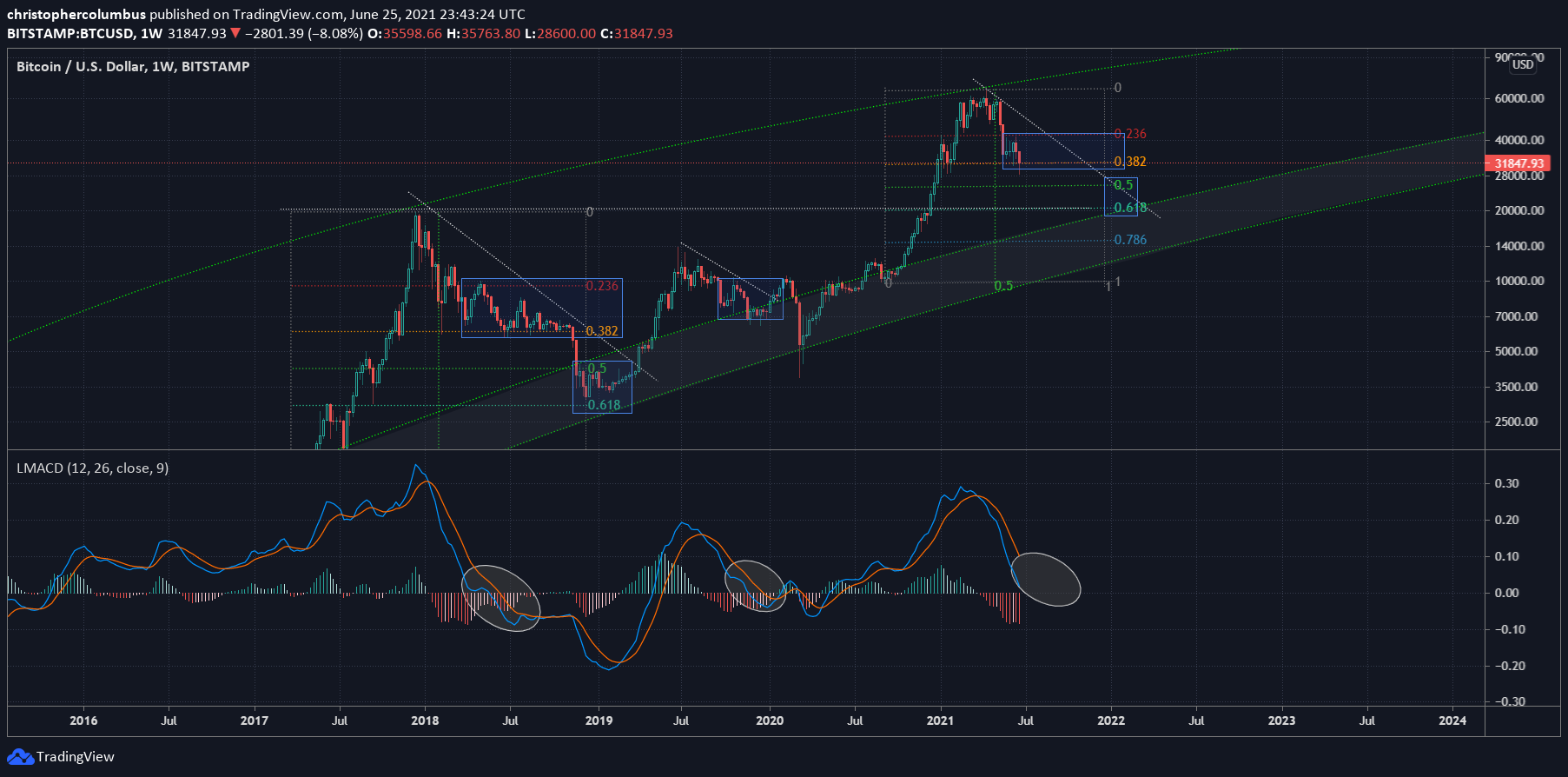 Based on his chart, Dave the Wave's buy zone appears to be around the $20,000 level, implying a further 41% drop from Bitcoin's current price of $34,140
The analyst also says that he sees Bitcoin staying stuck in the wide range for the near future before finally collapsing and hitting the $20,000 level sometime in the third quarter of this year.
"A trading range as long at the top would see price in this range through to August…"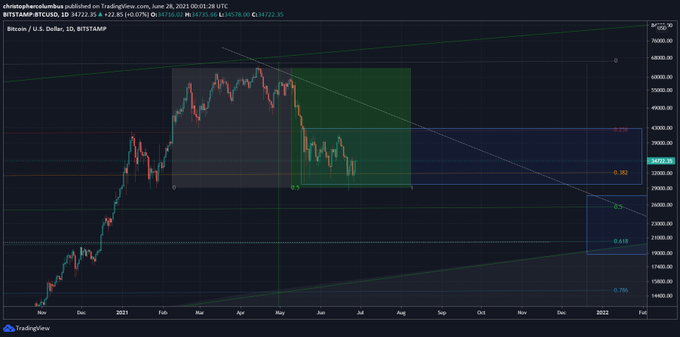 The crypto trader partially creates his analysis based on the concept of diminishing returns, or the idea that each bull cycle becomes less volatile than the one before it and therefore, peaks at lower and lower levels. Based on this concept and the logarithmic growth curve, Dave the Wave says $64,804 was the top of the bull run, and BTC bulls will have to wait longer than expected before any new all-time highs.
"Diminishing macro volatility + Diminishing cycles + Diminishing returns = Price discovery. Buy the buy zone."