Bitcoin price just touched $46,000 for the first time in months following the worst second quarter selloff on record. The push has continued beyond yesterday's weekly close – a pivotal close that left behind an extremely bullish battle call.
The pattern, called "Three White Soldiers," is often the sign of a powerful uptrend brewing, but it often arrives with a feign of weakness. Here is more about the potentially important pattern and what it could mean for the current crypto market cycle.
Bitcoin Bulls Prepare For Battle With Three White Soldiers Pattern
Bitcoin price recently took a bullish turn after spending weeks grinding at support around $30,000. Repeated failure by bears to push prices lower gave bulls the confidence to make close to a 50% recovery from highs set earlier in the year.
Three full weeks of uptrend confirmed with last night's weekly close has formed a bullish Japanese candlestick pattern called "Three White Soldiers."
According to Investopedia, Three White Soldiers "suggests a strong change in market sentiment" and is characterized by three similarly sized candle bodies in a row. It is "important to note that the strong moves higher could create temporary overbought conditions," the site continues.
If the pattern is valid, a short term retracement could result, followed by an explosive uptrend. A similar pattern appeared almost one year ago to the day, and the result was nine months of the most powerful uptrend Bitcoin has ever seen.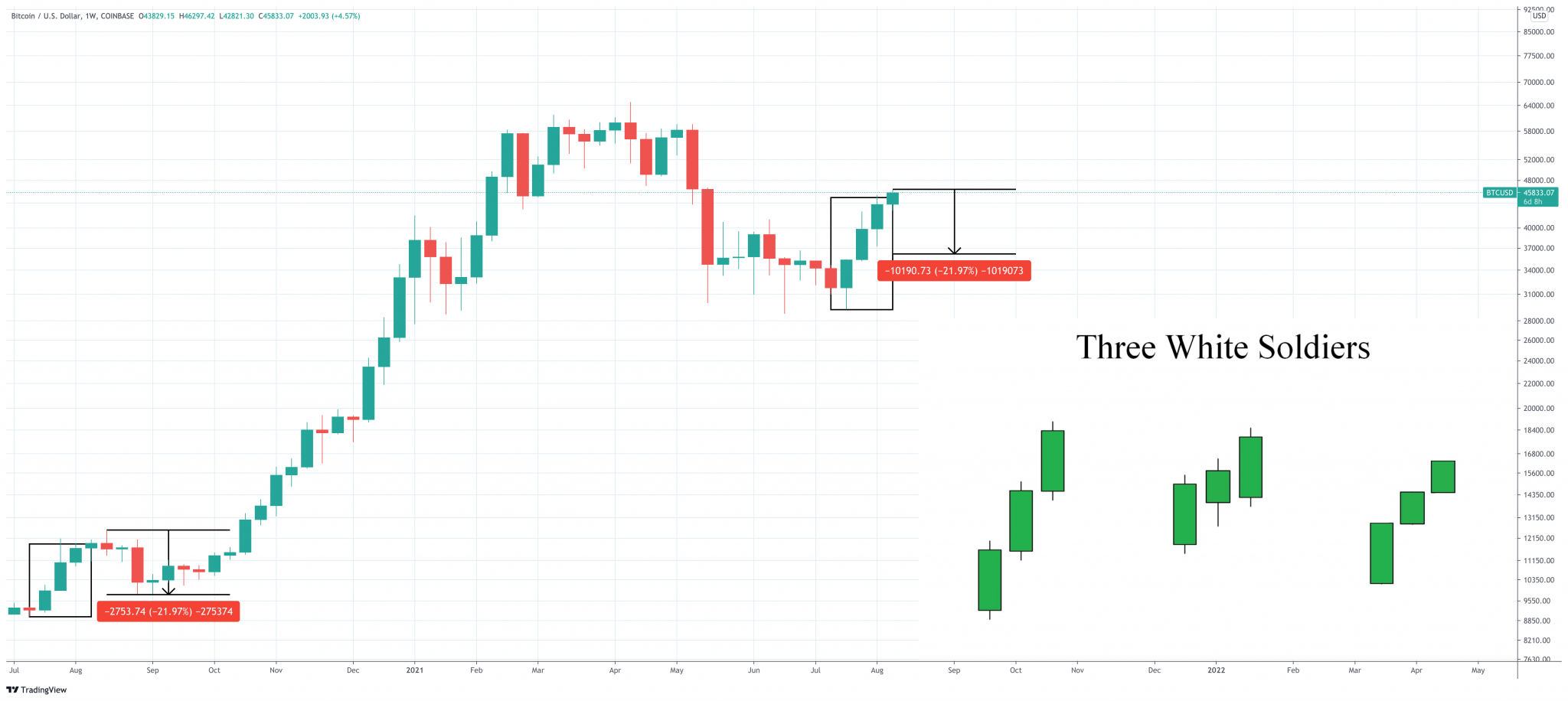 Bitcoin has potentially formed a powerful bullish pattern
Three Black Crows Example In Crypto: With And Without A Trap
A similar sized drop as the August 2020 bear trap in crypto would take Bitcoin price back to around $35,000 before going on an absolute tear and potentially the last leg up of the bull run.
Bears might not get their short-lived trap this time around, either. As with most chart patterns, any bullish signal has an opposite bearish signal. The counter-signal to the Three White Soldiers is called Three Black Crows and is a signal that Bitcoin has felt the bite from before.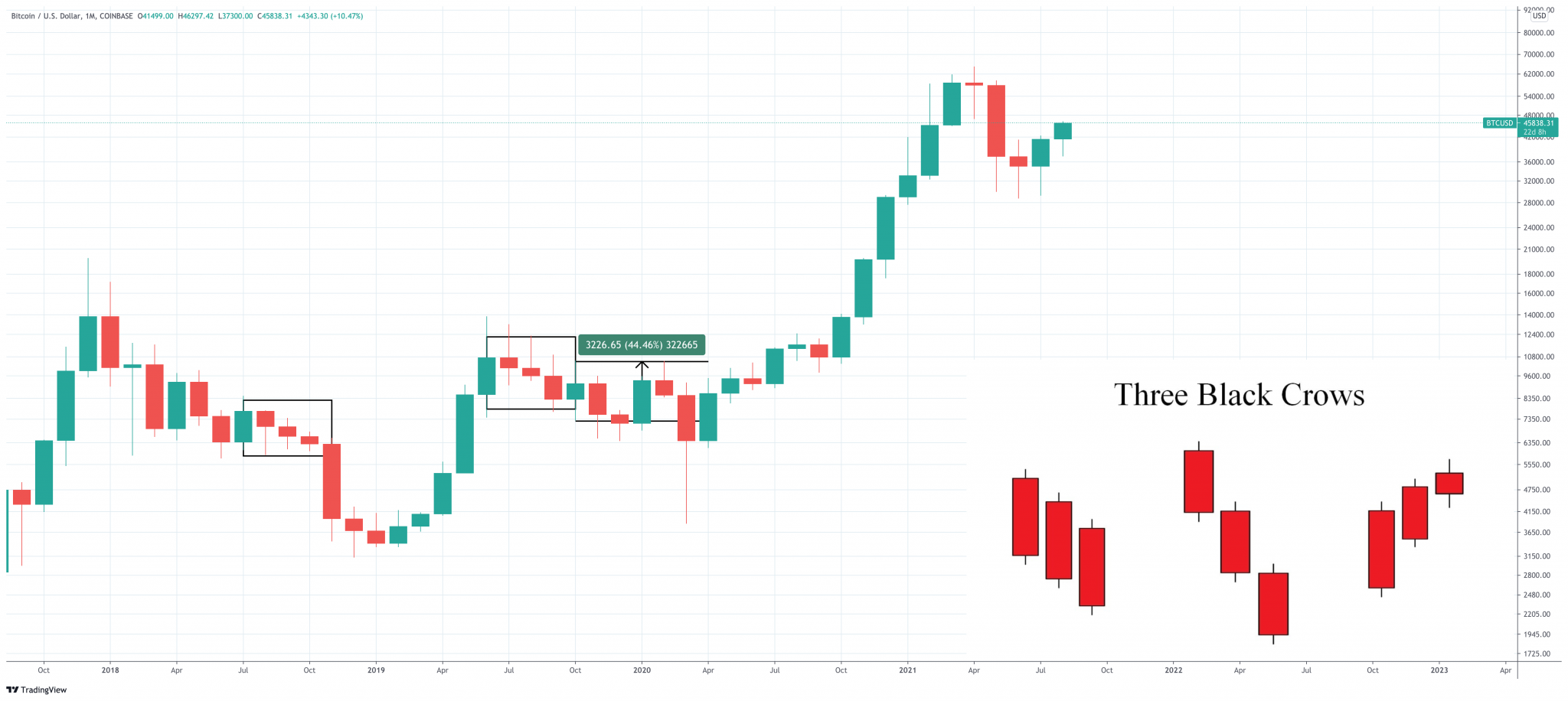 Three Black Crows with and without retracement |
Three Black Crows appeared before the plummet to the bear market bottom, and the same signal popped up once again at the June 2019 peak at around $14,000 per BTC.
In the first scenario, there was no retracement and Bitcoin simply fell like a ton of bricks through support. In the second scenario, there was a bull trap in October 2019 and an over 40% retest. The move broke records for one of the largest daily in history, but failed to break the resistance level and reclaim it as support.
After another failure, Bitcoin price fell back to its bear market bottom in Black Thursday 2020. If the two bullish signals (Three White Soldiers) also alternate in terms or retracement, there could be no bull trap, and instead the cryptocurrency slices through resistance as easily at support fell in December 2018.