Already after 8 weeks of trading in a row, the SOL market is growing without correction and brings satisfaction to its investors. A new growth wave, which began its formation in late July, has been raising the SOL price by 640%. Trading volumes have been steadily increased since mid-August, which allows the SOL cryptocurrency to get into the TOP-10 cryptocurrencies. In the previous analysis, we expected the SOL price to continue growing to $113. However, as we can see, the buyers managed to exceed this target twice.
The SOL Trading Volumes Indicate the Activation of Sellers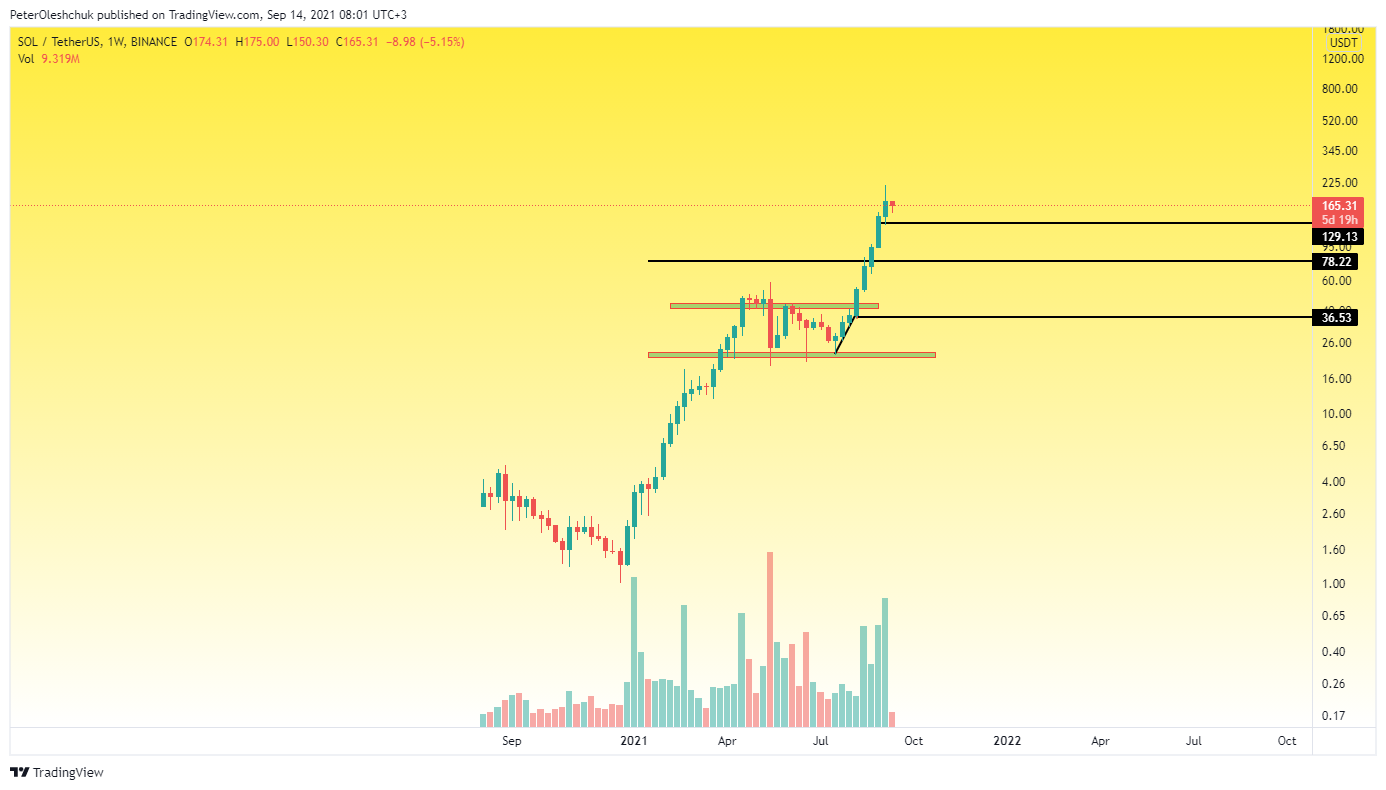 If we analyze the last weekly candle, we see the maximum volumes in the SOL market. Such volumes occurred 3 times during the growth of the price. And in all these cases, the Solana price stopped its wave of growth.
In addition to the high trading volumes last week, we see a weekly candle with a small body, which closed with a pin down. Comparing these two facts, we can conclude that the balance of power in the SOL market is gradually shifting towards sellers. And given the fact of uncorrected growth of the Solana market for 2 months — the activation of sellers is a natural phenomenon.
Solana Technical Analysis on the Daily Timeframe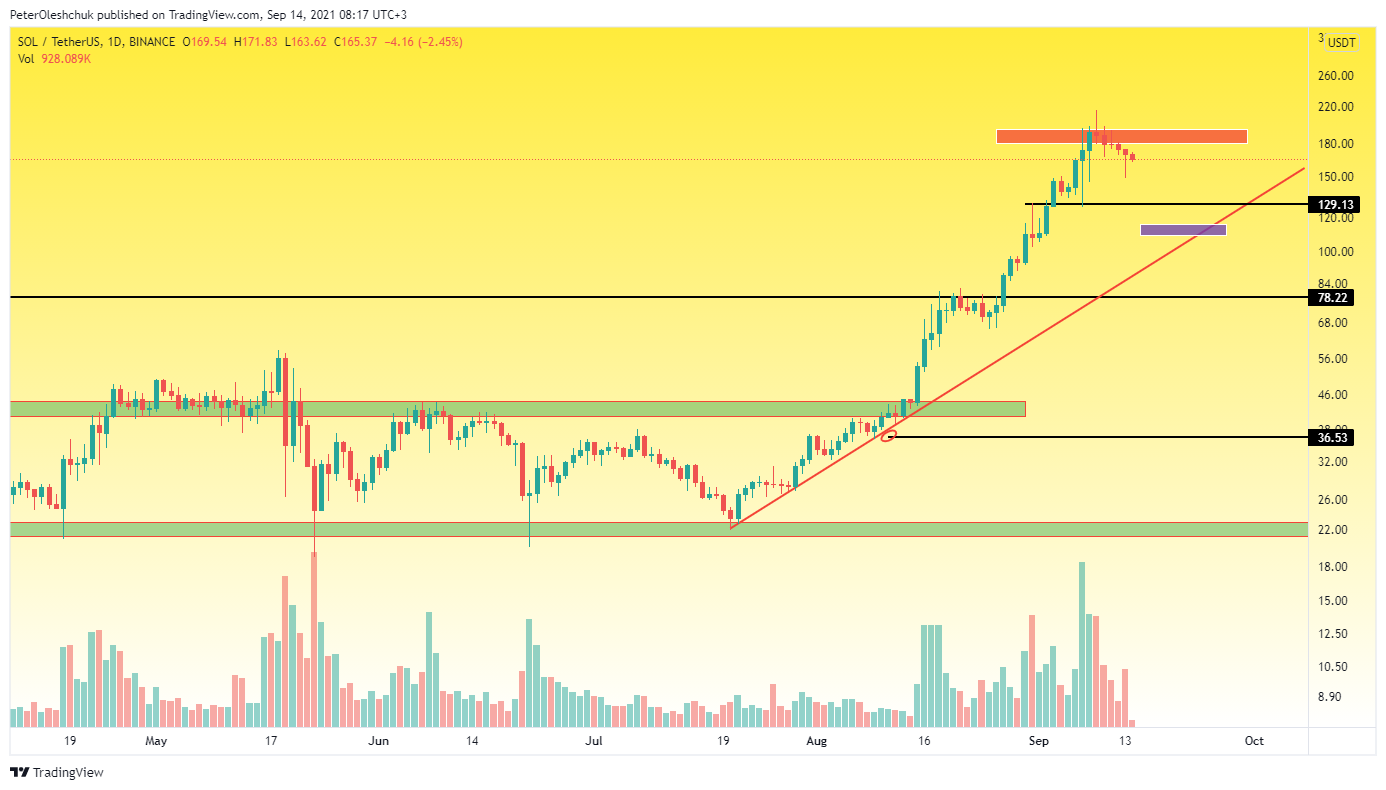 In the daily timeframe, it is noticeable that the acceleration of the SOL price growth started after buyers broke the $80 mark. It was near this mark that high trading volumes and price stops were recorded for a while. Though, at the moment, it is worth focusing on the $129 mark. The chart shows that this level withstood heavy loads, first from buyers on 31 August, and then from sellers on 7 September. If buyers can keep this mark during the probable correction of the cryptocurrency market, it will be a good signal for the continued growth of the SOL market.
Moreover, we see that sellers have organized a powerful sales zone in the range of $180-$190. It was after the test of this range on the Solana market that the correction began. At the moment, this correction is taking place with a clear price slow down on the part of buyers. Therefore, it is too early to say whether the global wave of SOL growth is over. The negative scenario will take effect after the $129 mark breaks. In this case, we will expect the SOL price to continue falling to $110.