NEAR is the native token of the NEAR protocol used as a fee during the transaction process and data storage. It allows validators to run their nodes by staking these tokens. They are also used as governance tokens to decide the distribution of network resources.
NEAR Protocol is a decentralized development platform that helps dApps by providing them with an ideally compatible environment. It helps to get over the problems faced in other blockchains such as Ethereum. The blockchain brings dApps an environment where the trilemma of low output, slow speed, and limited possibilities of cross-compatibility becomes minimum.
NEAR protocol works on the Proof-Of-Stake mechanism, a greener alternative to the older proof-of-work mechanism, which consumes a lot of electricity in the mining process. Moreover, it also has various innovative developments to increase the scalability of blockchain, including sharding and a new consensus mechanism called the 'Doomslug'.
Past Performance of NEAR
The NEAR coin price is riding on a long bullish rally that has helped in the recent All-time high formation of $11.83. This was possible due to the recently made bullish engulfing candlestick in the weekly chart with a gain of 45%.
The breakout of the resistance zone near the $6.8 mark has increased the underlying bullishness exponentially. However, the price may soon retest the zone before continuing the bullish rally.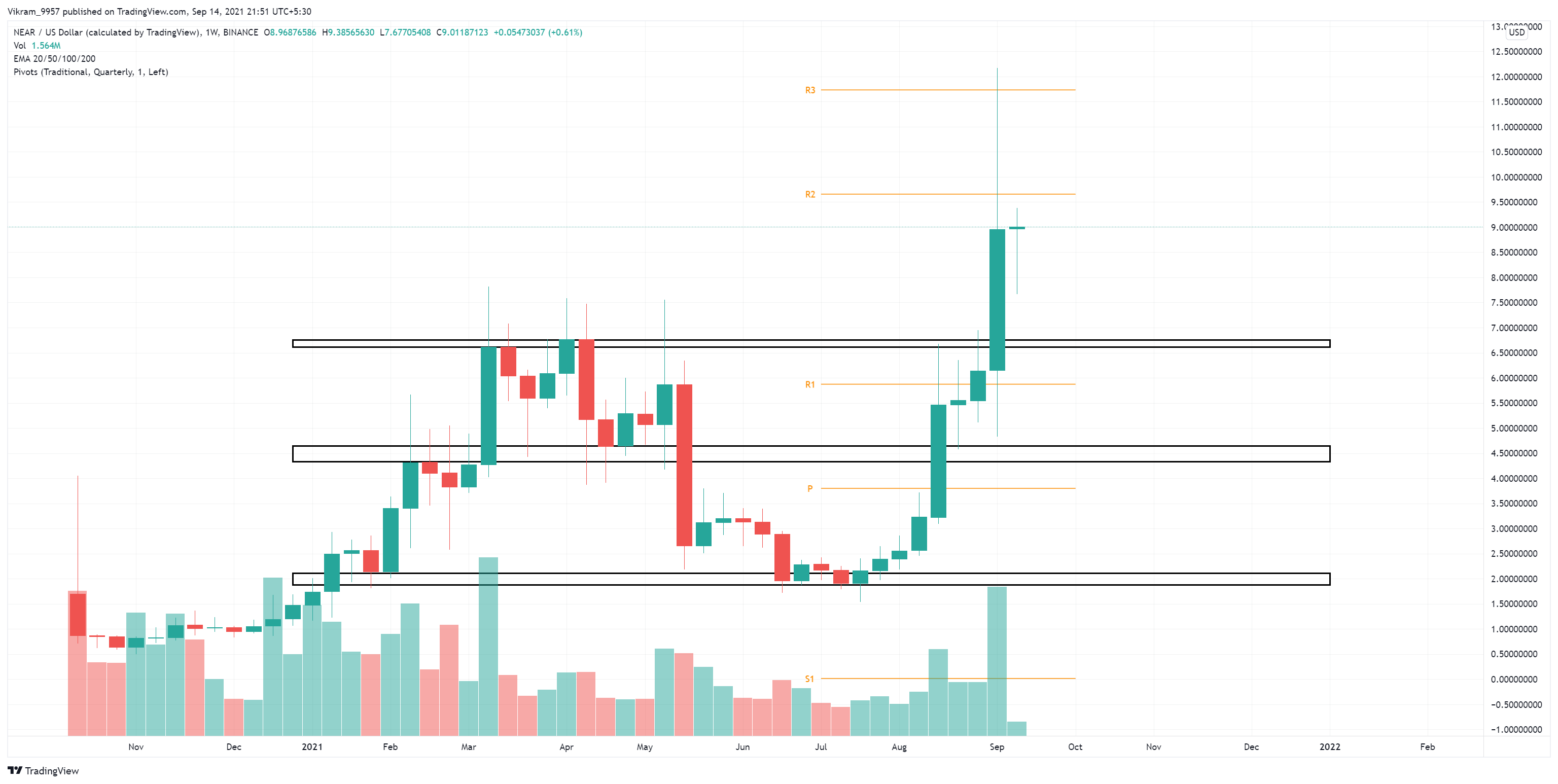 Tradingview
NEAR Technical Analysis
NEAR coin price is trading at $8.93 with a rise of 6.51% in the past 24 hours. The token price met a sharp selloff near the $10 mark, resulting in a fall to the $8 mark. However, the coin price has managed to lift off from this rising higher back with intentions to break above $10.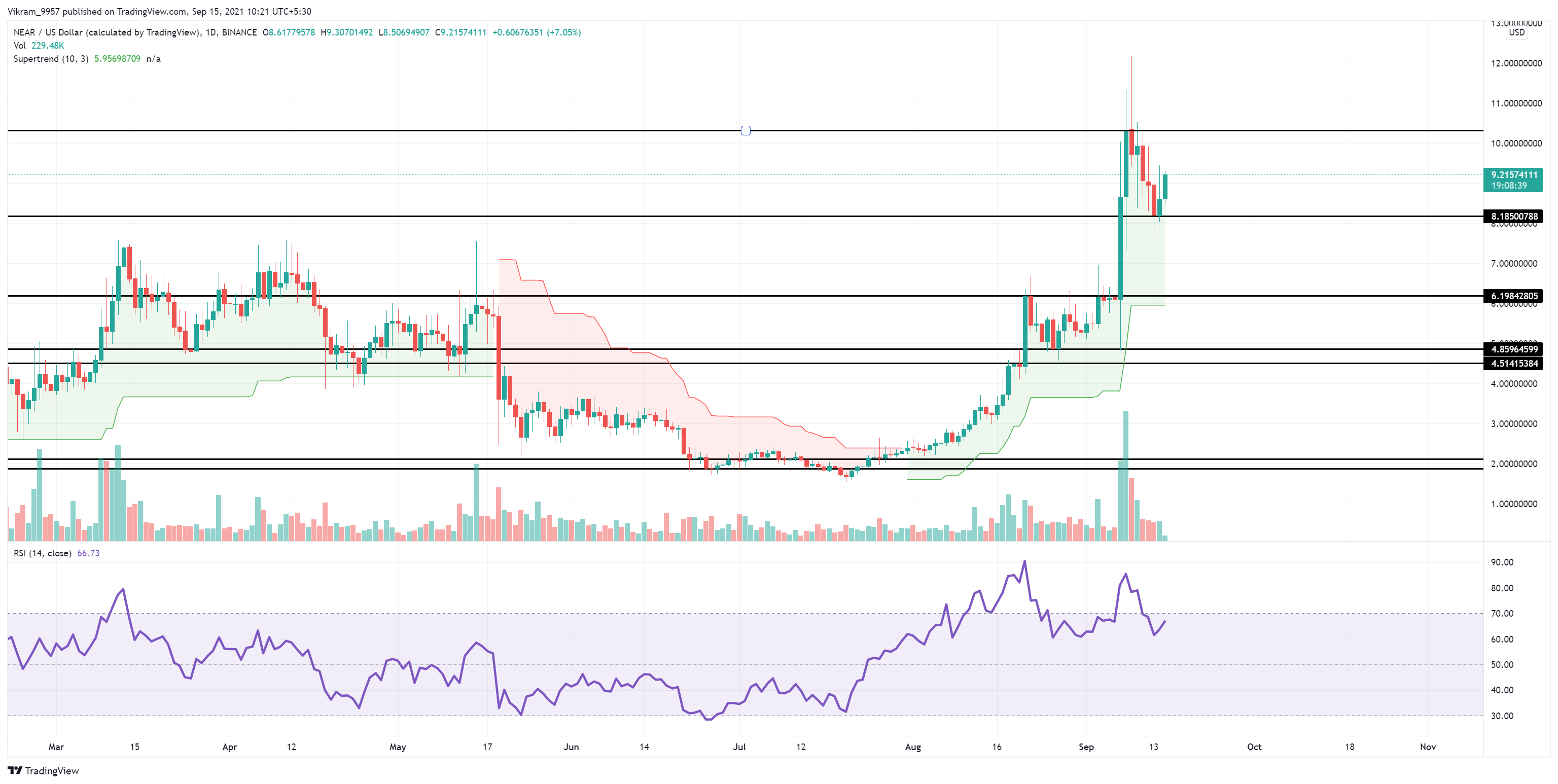 Tradingview
NEAR token price faced sharp selling near the $10 mark, which has resulted in a pullback to the $8 level. Moreover, the bulls have managed to seek demand from $8, resulting in the price jump and new bullish candles formation. So it seems that the price could break above the $10 mark after finding the new bullish demand.
All the crucial Exponential Moving Averages (50,100,200-periods) are moving higher in the daily chart. It is due to the recent bull run that has provided the price with these new support areas.
Currently, the RSI indicator represents the return of underlying bullish sentiment as bulls drive the price higher from the $8 level.
In short, by analyzing the price action and the indicators, we can expect the price to undergo a bullish rally above the $10 mark as the bullish trend returns.
Day-Ahead and Tomorrow
Currently, the NEAR price is below $10, and the breakout of this level could act as an excellent entry with minimum risk. The resistance above $10 is at the $12 and $15 level, providing some supply. However, in case of failure resulting in a downfall, support levels are placed at $8 and $6.