After Dogecoin captivated the hearts and minds of the investment community with its eye-watering gains earlier this year, the popularity of the chief meme altcoin has now plummeted.

According to cryptocurrency market data provider CryptoCompare, the number of daily transactions on its network has dropped to just 18,000. It has hit its lowest level since 2017 after reaching a peak of more than 140,000 back in April.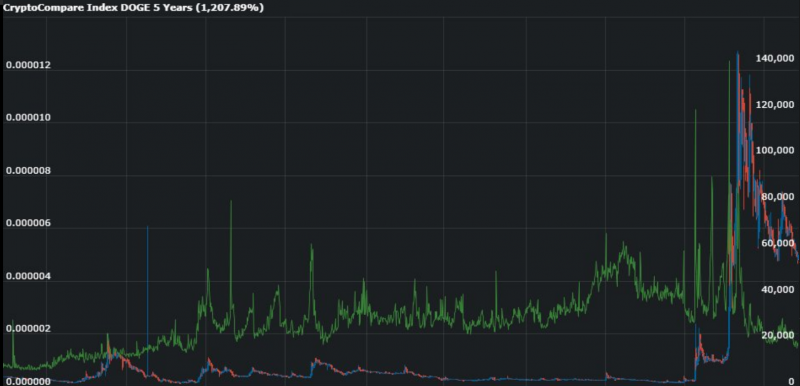 The daily transaction rate is one of the fundamental on-chain metrics that reflects the blockchain's usage.

The Dogecoin price is also down roughly 71% from its May 8 all-time high of $0.73.

What's more, Google searches for the term "Dogecoin" have dropped to the lowest level since late January.

While the Dogecoin rally ended up being a bubble that quickly popped, it would be premature to say the meme coin is a fad.

After all, it has been around since 2013, surviving two brutal bear market cycles and coming back stronger than ever in 2021.

The meme cryptocurrency is also seeing broader merchant adoption, with AMC CEO Adam Aron recently running a Twitter poll to find out whether or not his followers want the largest movie chain to accept the joke coin.