We all are aware of the working and functioning of centralized exchanges such as popular crypto exchanges Binance and Coinbase, which are operated by a single corporate body. Unlike these exchanges, decentralized exchanges allow their customers to trade without the presence of a middleman or a single authority. It should be noted that a majority of exchanges of these kinds are based mostly on the Ethereum blockchain — this is the place for the occurrence of a lot of decentralized finance (Defi) actions.
Well, in this article, we will be discussing PancakeSwap in detail, starting from the fact that Pancake swap is a decentralized exchange and instead of being built on the Ethereum blockchain, the swap smart is developed on the Binance Smart Chain. As a result of being built on the Binance Smart Chain, the PancakeSwap coin offers significantly lower transaction fees than Ethereum. This article will be an answer to all the queries that end in searching for a 'beginners' guide to PancakeSwap.'
What Is PancakeSwap DEX?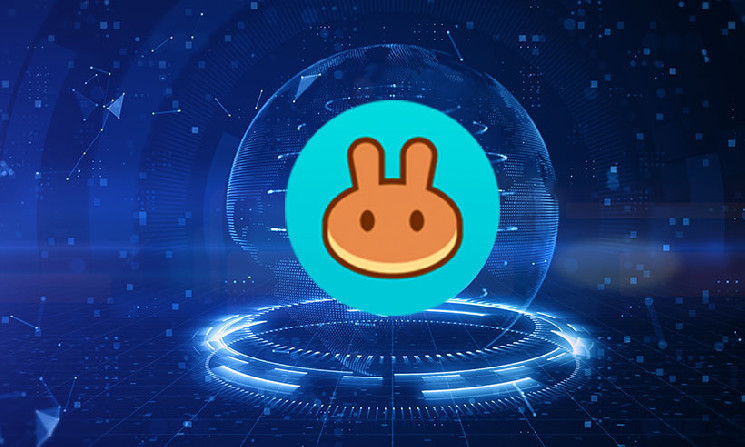 In simple words, it can be said the PancakeSwap is a DEX (decentralized exchange) that allows its users to swap BEP-20 tokens. Due to its decentralized nature, it allows customers to trade cryptocurrencies and tokens without even the need for a centralized body. In addition, it keeps the custody of the purchased tokens of its customers.
PancakeSwap crypto makes use of a model called the AMM (automated market maker). AMM is built on the automated smart contracts stationed on the blockchain run by the cryptocurrency exchange firm Binance, Binance Smart Chain. Now you must be thinking that I had put Binance in the category of centralized exchanges, then how PancakeSwap decentralized. Well, the answer to this is really simple.
PancakeSwap is built on the Binance Smart Chain and Binance is a centralized firm. Binance doesn't have authority over PancakeSwap as it was developed by anonymous developers.
In addition to this, it should be noted that the service provided by PancakeSwap DEX is somewhat similar to Uniswap, the decentralized exchange built on the Ethereum blockchain. The automated market maker model of the smart swapper makes sure that there is no order book where one customer is matched with someone else while customers trade digital assets on the platform.
PancakeSwap or we can rather say smart swap is particularly used for BEP-20 tokens running on the Binance Smart Chain. However, if the customers wish to bring tokens on BSC from other platforms, they will be allowed to do so via Binance Bridge and wrap those tokes as a BEP-20 token for utilization on the DEX.
The automated market maker system depends on the liquidity pools filled by the users to allow the execution of crypto trades.
Working of the PancakeSwap DEX
The AMM system and liquidity pools eliminate the need of keeping an order book and finding someone who wants to exchange tokens with you for the tokens you have. With the help of smart contracts, users lock their tokens into the liquidity pool. So instead of exchanging your tokens with another person, you are doing trade with a liquidity pool. Furthermore, customers keeping their coins in the pool earn rewards.
PancakeSwap is a crucial player in the rising wave of Defi services that allow crypto traders to execute transactions with trade tokens without an intermediary charging a notable amount of cut. PancakeSwap DEX is undoubtedly one of the largest decentralized exchanges developed on the Binance Smart Chain.
In addition to this, PancakeSwap crypto allows its customers to farm its native token, CAKE.
Along with allowing the trades to take place via liquidity pools, PancakeSwap decentralized exchange also allows its users to stake coins into Syrup Pools that offer users growing rewards. Moreover, it has an option called auto-stake, which re-stakes your CAKE token at least once in an hour, constantly compounding the earned rewards. The rewards can be even more appreciable if users are dedicated to locking their tokens for quite a long time.
The decentralized platform also offers features like venturing on whether the price of Binance Coin is going to surge or slip within a limited time frame, along with a broad arrangement of bunny-themed collectible NFTs to buy.
Also, there is IFO (Initial Farm Offering) that lets a user buy new coins from building projects.
As for the user experience of this decentralized exchange, it is slightly hard to use for beginners and inexperienced people are more likely to struggle in navigating through the exchange and understanding its multitudinous features. However, it is going to be worth spending some time on the platform to reap the best out of it.
What Do You Require to Get Started?
This section will be answerable to queries like where to buy PancakeSwap. In order to use PancakeSwap exchange, a user will need his crypto wallet as the decentralized exchange does not extend support to fiat currencies. Binance Chain Wallet, MetaMask, MathWallet, and Trust Wallet are some wallets that are included in the list of supported wallets by PancakeSwap.
The major advantage of using a decentralized exchange is that you do not need to provide personal details to execute transactions, and hence, no profile creation or verification is required.
When you manage to acquire a wallet, you will be required to purchase Binance Coin from Binance.US and after purchasing those coins, you need to transfer them to your wallet.
Following this, you have to convert those purchased coins in your wallet to Binance Smart Chain to utilize them at the decentralized platform. However, it should be noted that some amount of transaction charges will be there.
Moving on to the next step of swapping the token, you need to select the 'Trade' option and choose Exchange, and after that, you will be required to select which token in your wallet you desire to trade for from the list of supported tokens on the Decentralized Exchange.
After that, in the final step, you will be asked to confirm the transaction within your wallet to complete it.
Even though MetaMask is an Ethereum wallet, it can be used to interact with decentralized applications based on BSC because of the structure of the Binance Smart Chain.
Once you get your LP tokens, it's time to stake those tokens to earn the PancakeSwap token, CAKE. Moreover, you will need to navigate to the tab called 'Farms' and select the option that matches your respective LP tokens. In order to farm CAKE, the users will first of all need to add liquidity to the exchange and select the token pair that they want to deposit.
After acquiring CAKE, the option to stake CAKE in Syrup pools becomes accessible. The user will then be required to approve the withdrawal request and determine the quantity of CAKE he wants to stake.
Now that the user will be done with the staking procedure on the pancake chain, he will now be earning rewards as a passive source of income and in case he desires to withdraw the rewards in terms of cash, he can do so by clicking on Harvest.
What Else You Can Do With PancakeSwap
The benefits and advantages of using the decentralized platform on the Binance Smart Chain, PancakeSwap, do not end here, and the user can do even more with this platform. There is a chance of winning some adorable NFTs on the Binance Smart Chain, and the won NFT can then be traded for the CAKE value that it represents.
You just need to register yourself to become eligible for being selected as a winner and win an NFT, and the winners are chosen randomly.
If you are more inclined towards gamification, then you will have an option to create a public profile and on that, you can mention your statistics and can further join teams to compete for team winnings.
ICOs or Initial Farm Offerings are also accessible through PancakeSwap and these are the ways to get a newly launched token in the hands of users utilizing the power of yield farming. PancakeSwap enables it by asking the user to commit LP tokens from a pool that is supported by the platform to get an allowance for the sale of a recently launched token.
Why Choose Binance Smart Chain over Ethereum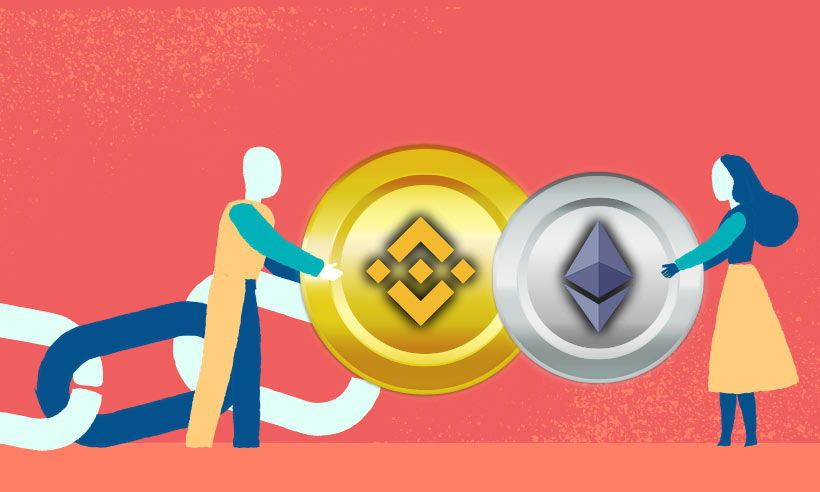 In this section, we won't be covering how to use Binance exchange, as in this article we are only focused on a decentralized exchange. Due to the significantly low charges and fast transaction executions, developers are leaning towards Binance Smart Chain. As reported back in the month of April 2021, the official announcement from the Binance company revealed that they have carried out more than 4.9 million transactions in a single day, recording thrice the amount that its competitor Ethereum managed to carry out in a single day.
Though the decentralized platform on the Binance Smart Chain, PancakeSwap does not match with the average daily volume of the well-established decentralized exchanges of Ethereum, Uniswap, and SushiSwap, it has already gained a lot of appreciation and attention keeping in mind the new entry of Binance Smart Chain in the field of decentralized exchanges.
Well, if the gas fees on Ethereum, that the blockchain charges to carry out the transactions, keep on surging and the complications in the network increase with time, the decentralized application of the Binance Smart Chain will continue to grow and thrive.
It will definitely be able to attract and grab the attention of more developers and users, and hence, PancakeSwap will have the chance to give a tough fight to its competitor exchanges in the near future.
Conclusion
There is no denying the fact that PancakeSwap is loaded with a whole lot of features and advantages over its competitors and is the biggest automated market maker project on the Binance Smart Chain.
Though these services are provided by other platforms too, the kind of innovation PancakeSwap is filled with, is rare, and hence, it is destined to bring a change in the field of decentralized finance.