Crypto trader and market analyst Lark Davis is looking to the past to see if Bitcoin (BTC) could hit six figures this year.
Davis says that Bitcoin's current price action is reminiscent of Ethereum's 2017 bull run.
"Is there precedent for an asset having a massive run up, then a long brutal corrective period followed by a spectacular blow off top later that year? Yes, of course.
Ethereum did almost [exactly] that in 2017, ended the year 237% higher than the 'top'."
Davis is also sharing a chart from analyst Benjamin Cowen that compares return on investment (ROI) in previous crypto cycles.
"I also like this chart from Ben Cowen about Bitcoin cycle ROI. Either this was the shortest cycle with the lowest ROI or we are going to get a pretty spectacular second act."
Using the Fear and Greed Index as a reference, Davis says that sentiment among crypto traders has been decidedly negative for the past two months.
"Sentiment wise we are very bearish. I can give ample anecdotal evidence from my comment section here and on [YouTube], many are feeling very very pessimistic.
BTC fear and greed index has basically been below 25 for over two months!"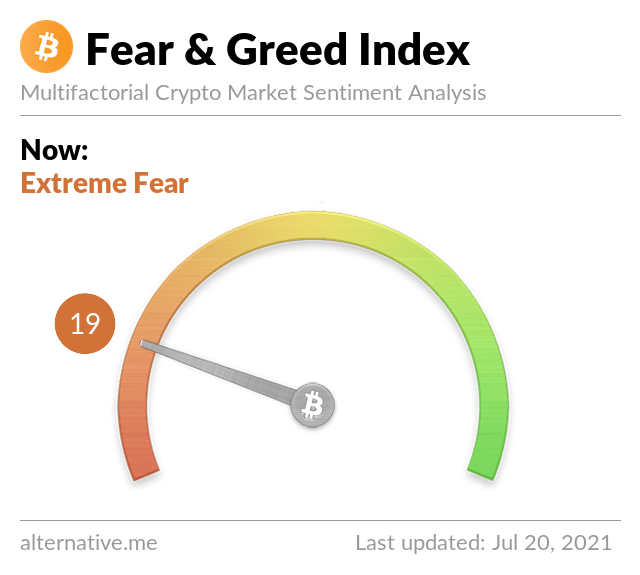 The creators of the index say "extreme fear" in the market could indicate traders are overly pessimistic.
Davis says BTC and other crypto markets still need a catalyst to spark a new and sustainable rally.
"BUT what we really need is new fuel for the bull engine.
Defi summer 2020 was bull fuel.
Institutions buying was bull fuel in Q4 2020, and Q1 2021."