A popular on-chain analyst believes that a Bitcoin rally is in the cards as the leading cryptocurrency faces the possibility of a supply squeeze.
Will Clemente says that a Bitcoin supply shock could ignite a significant BTC rise.
Hang in there guys. This thing is going to pop soon.
Supply shock still in play this week."
Clemente's bullish stance on BTC comes as he sees on-chain signals pointing to the rise of Bitcoin adoption around the world.
"Extremely bullish on global Bitcoin adoption.
Blue: Supply held by entities with .01-1 BTC.
Green: Net user growth on the network.
All-time highs in new users. Hockey stick up in accumulation from small entities.
The analyst adds that Bitcoin's illiquid supply ratio has been in a steady uptrend since the COVID-19 pandemic induced sell-off in March 2020. According to Clemente, the ratio can be calculated by dividing BTC's illiquid supply by its cumulative or increasing supply.
"Here's a really interesting long-term chart. Following March 2020, record money supply expansion changed investor behavior in the Bitcoin market. This metric shows the trend in the number of illiquid coins relative to overall supply. More coins are being locked up than ever."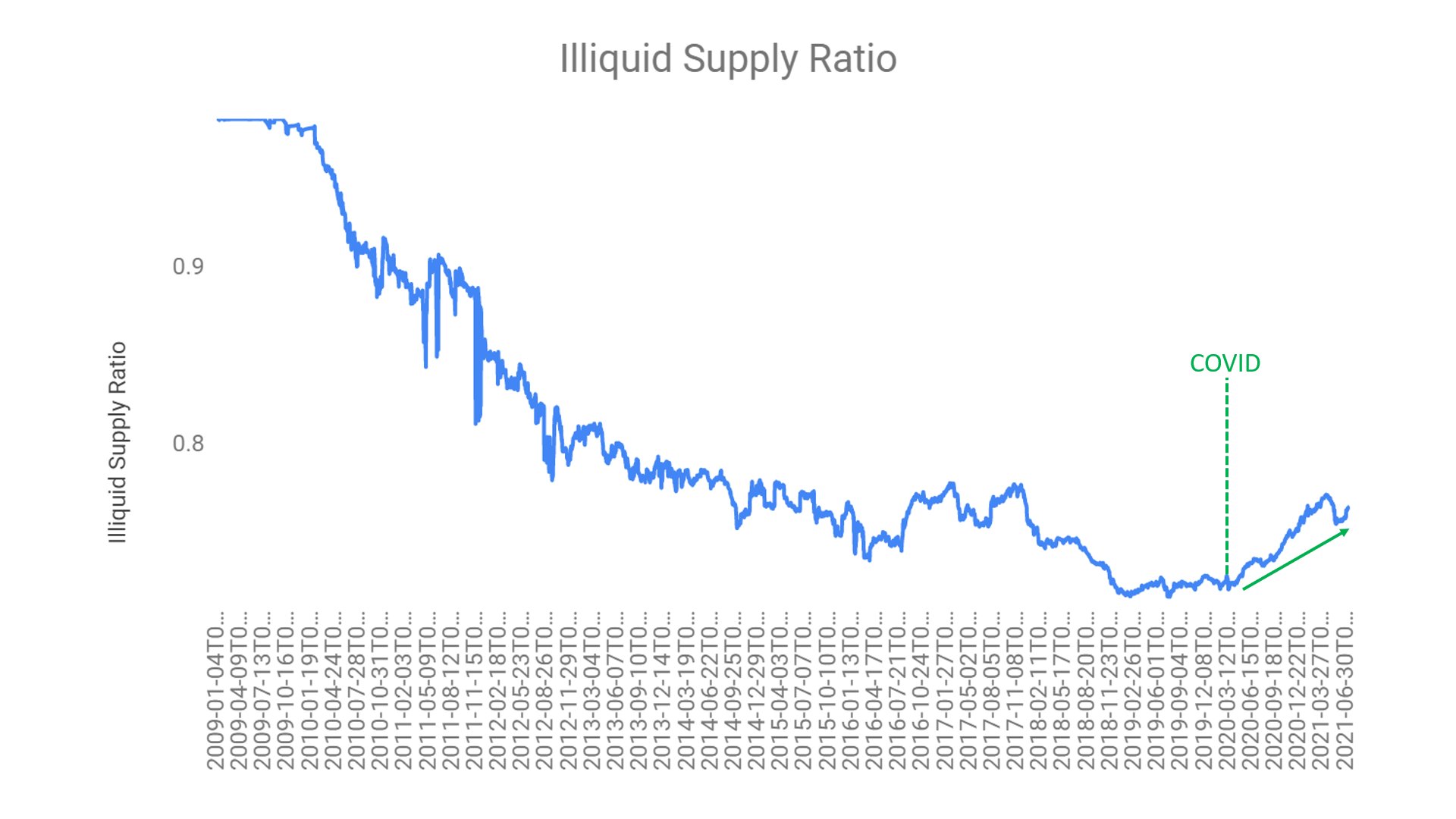 Clemente also highlights that whales, or entities holding between 1,000 to 10,000 BTC, have been on a buying spree since the beginning of July. The analyst says that these deep-pocketed investors have added over $2.40 billion worth of BTC to their holdings in the last 14 days.
"Bitcoin whales have added +76,441 BTC to their holdings in the last 2 weeks."