As early as the second week in the BTC market, buyers are trying to continue the growth trend and regain control of the $48,000-$50,000 range. Last week, their initiative to continue growing ended in a false breakdown of this range and the first signal to start a correction.
Bitcoin Buyers Missed the Chance for Happiness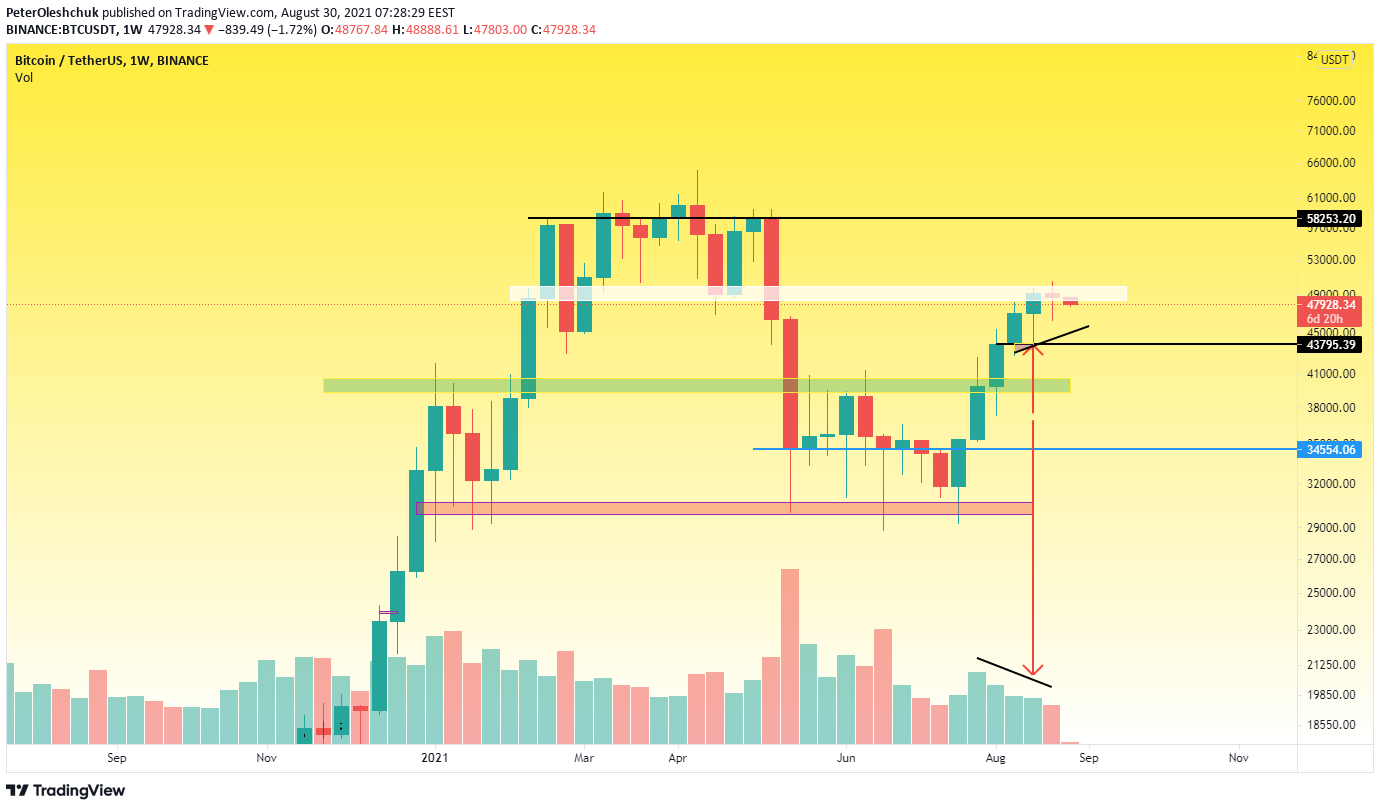 Given the trading volumes of sellers, buyers had every chance to continue to grow in the range of $58,000-$60,000, as we wrote in the previous analysis. However, for a new growth impulse, buyers needed to increase trading volumes. Instead, looking at the Bitcoin chart on the weekly timeframe, the trading volumes have only decreased.
Closing the weekly candle at $48,767, which is below the opening price, sellers won a chance to correct. The passivity of buyers on the weekend probably stopped the continuation of their trend for several weeks and allowed sellers to test the mark of $40,000. Though, to understand which local critical points will signal the fulfillment of this scenario, we will move to the daily timeframe.
Technical Analysis of BTC on the Daily Timeframe
Moving to a lower level, the trading volumes are again obvious, which hint at the probable continuation of global consolidation: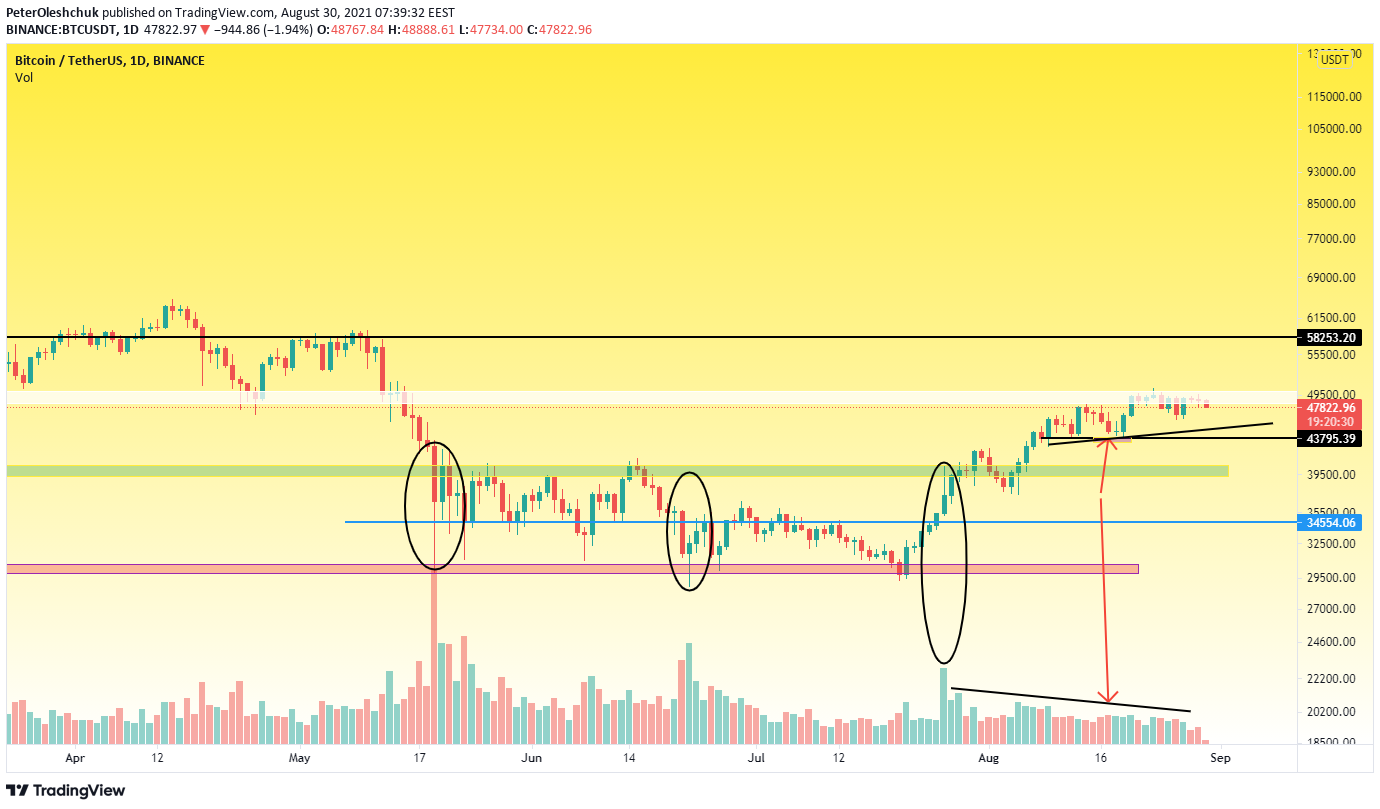 On the chart, we have noted places of increased trading volumes since May 2021. As we can see, the trend is declining and after breaking the $40,000 range on 26 July, BTC market participants no longer saw increased volumes. Managing a price in the range of $40,000-$50,000 at such low volumes speaks to the maximum price manipulation at the moment.
Therefore, globally, entering the market without testing the strength near the critical points of $40,000 and $50,000 is dangerous for long-term investors. Although, on the way to the mark of $40,000 there are 2 obstacles that can help buyers turn the BTC price.
The first is the $45,000 mark. On the chart, we see that buyers have formed a local consolidation from 9 August, the lower limit of which is a black trend line. Buyers have already managed to keep this mark twice. Thus, the third successful attempt of buyers to repel the attack from this mark will be a signal of readiness of buyers to break $50,000 up. The low activity of buyers in the $45,000 mark will allow sellers to test the $43,800 mark.
These two marks can be combined into a local range and called the "last chance of buyers". The weak activity of buyers in this range will signal the end of the positive in the BTC market and the upcoming test of $40,000. However, at this point, buyers will begin to lose their initiative and sellers will increase the chance of continuing the consolidation and test of $34,550. So, we should be careful in the next few weeks