The weekend has begun with continued bullish dominance; however, some coins are in the red zone.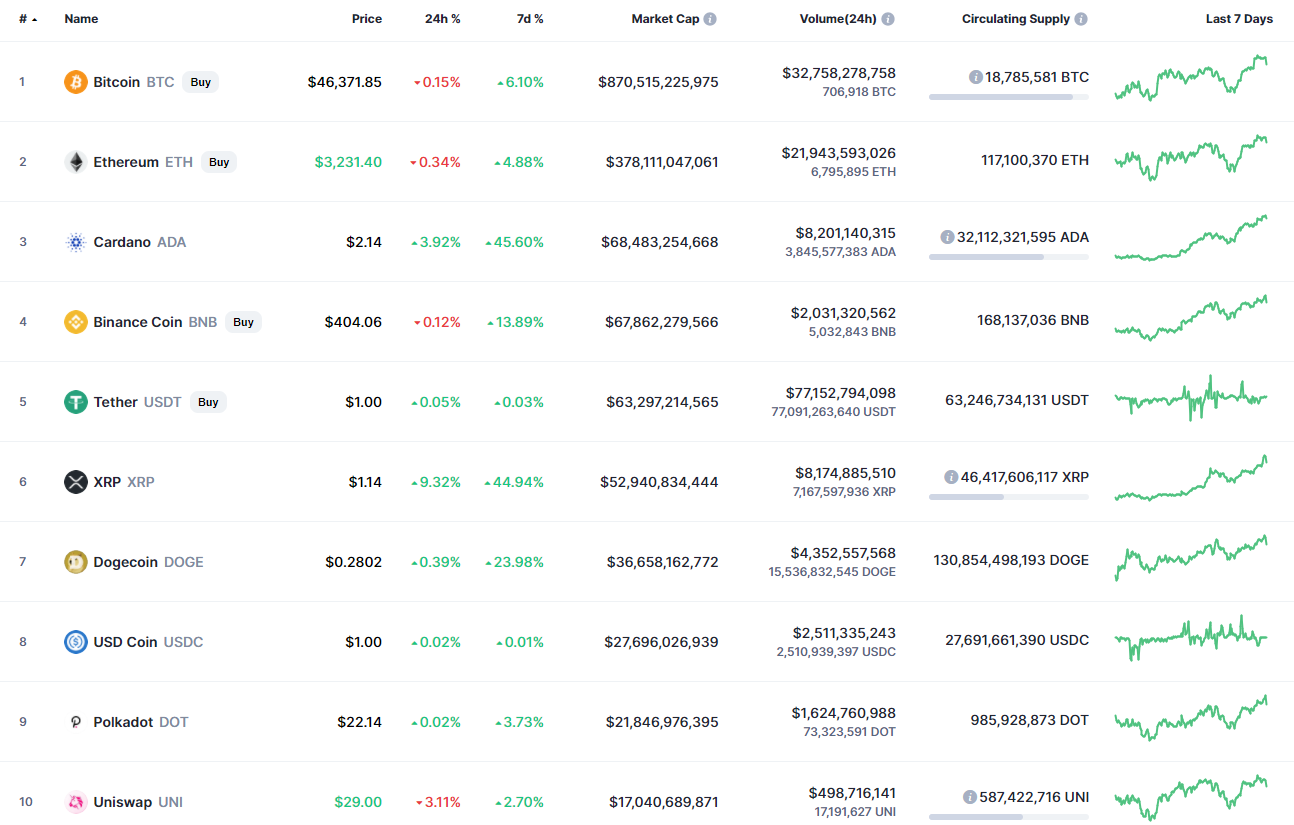 BTC/USD
Bitcoin (BTC) could not follow the rise of the altcoins, and its rate has declined by 0.22% since yesterday, while the price change over the past seven days has been 5.95%.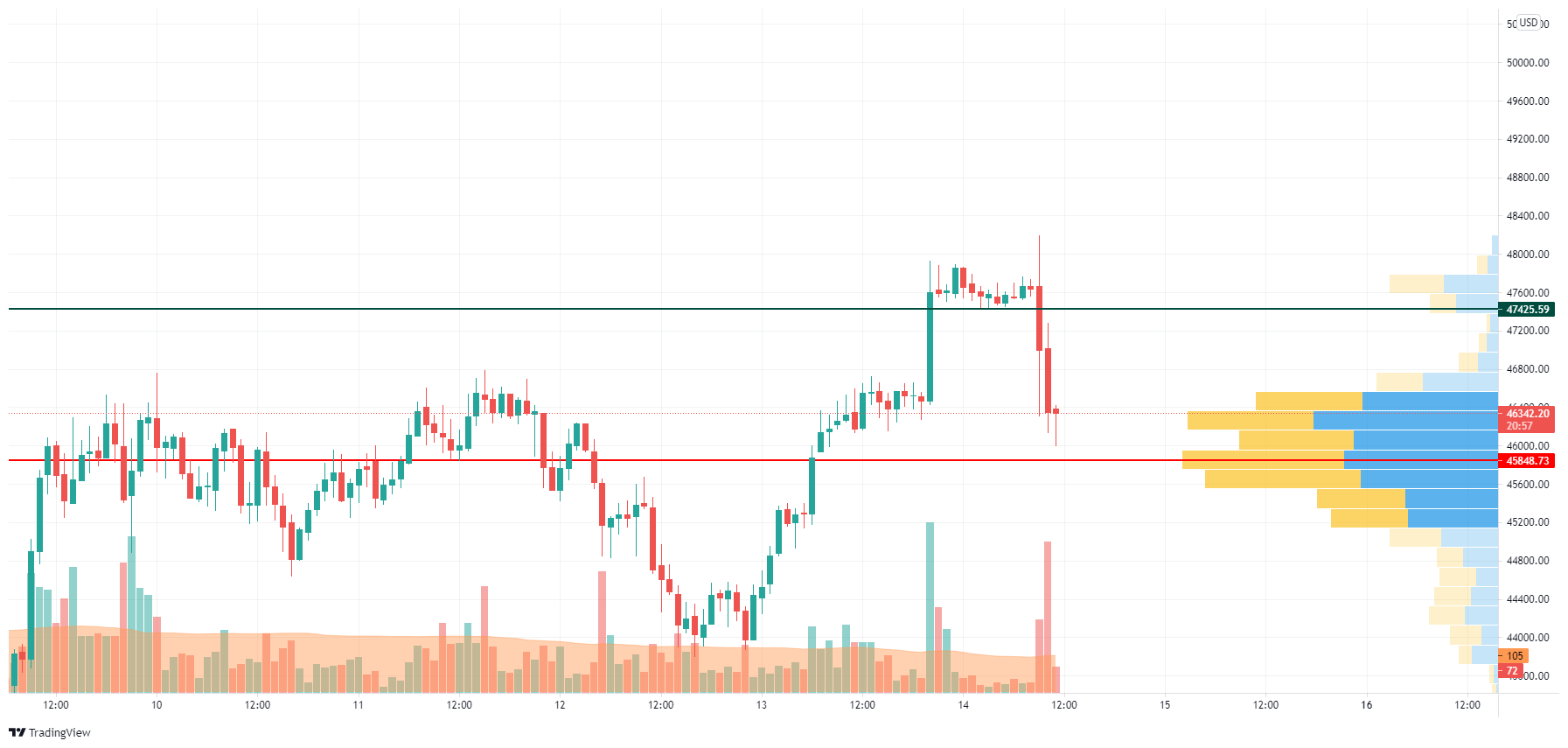 On the hourly chart, Bitcoin (BTC) has almost reached the liquidity zone at around $45,900 where a bounceback has occurred. The decline was accompanied by a high selling trading volume, which means that bears may not have closed their positions yet.
In this case, the more likely price action until the end of the day is a retest of the mirror level at $47,400.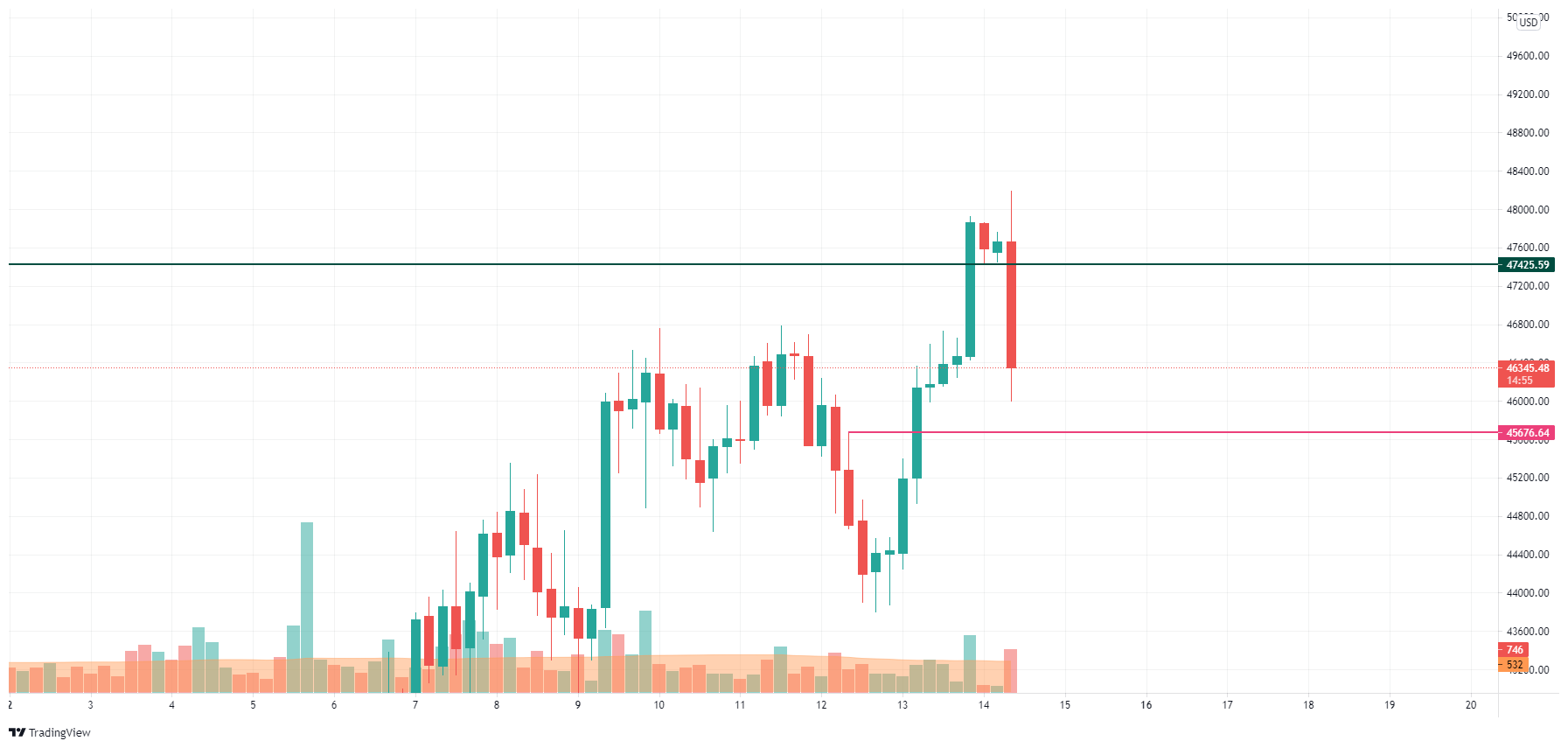 On the longer time frame, the decline may continue if bears fix below the $46,500 mark until the end of the trading session. Respectively, the nearest level at which bulls may try to seize the initiative is the support at $45,676.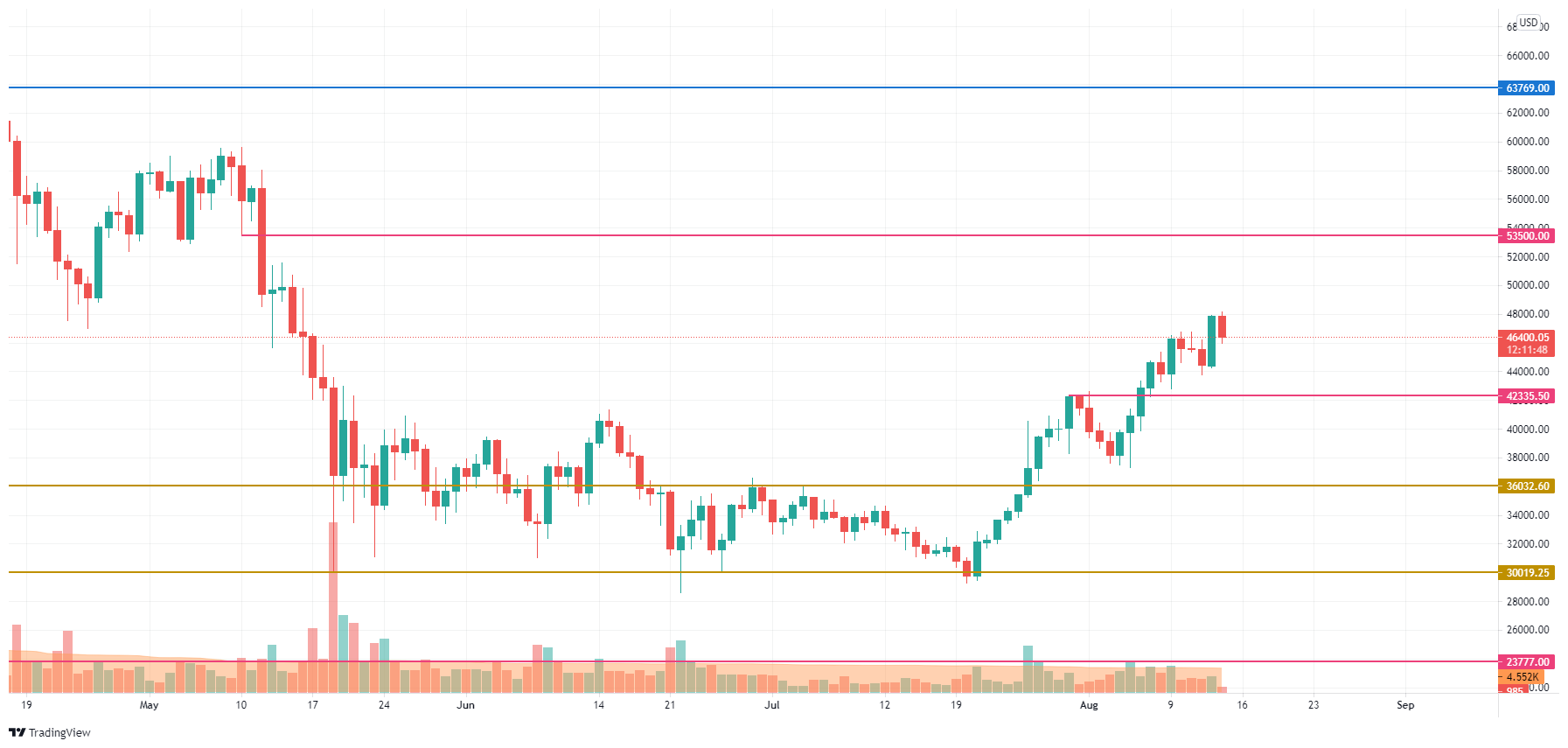 In the mid-term, the long-term scenario remains relevant. The trading volume has declined slightly, which might mean that traders are gathering power to keep the rise going. All in all, the level of $53,000 can work for buyers until the end of the month. However, if bears fix below $42,300 on the daily chart, the decline will be more likely to happen.
Bitcoin is trading at $46,421 at press time.