Avalanche and iExec RLC prices are firm to the upside. A close above $58 could propel AVAX prices to new all-time highs, a ground for $100 in upcoming sessions.
Avalanche (AVAX)
The Avalanche project ultimately aims to be a global asset exchange powered by AVAX token.
Past Performance of AVAX
The Avalanche crypto is one of the top DeFi performers.
On the last trading day, the Avalanche token is steady against the USD, sliding three percent.
Despite losses, Avalanche crypto is still trading in a bullish breakout pattern but below August 2021 highs, reading from the daily chart.
Day-Ahead and What to Expect
The path of the least resistance is northwards. Thus far, Avalanche token bears are trailing bulls, failing to unwind gains.
Even so, AVAX coin prices are in range mode above May 2021 highs of $40.
Ideally, a close above August 2021 levels at $58 could see the token climb higher in a buy trend continuation pattern.
Avalanche Technical Analysis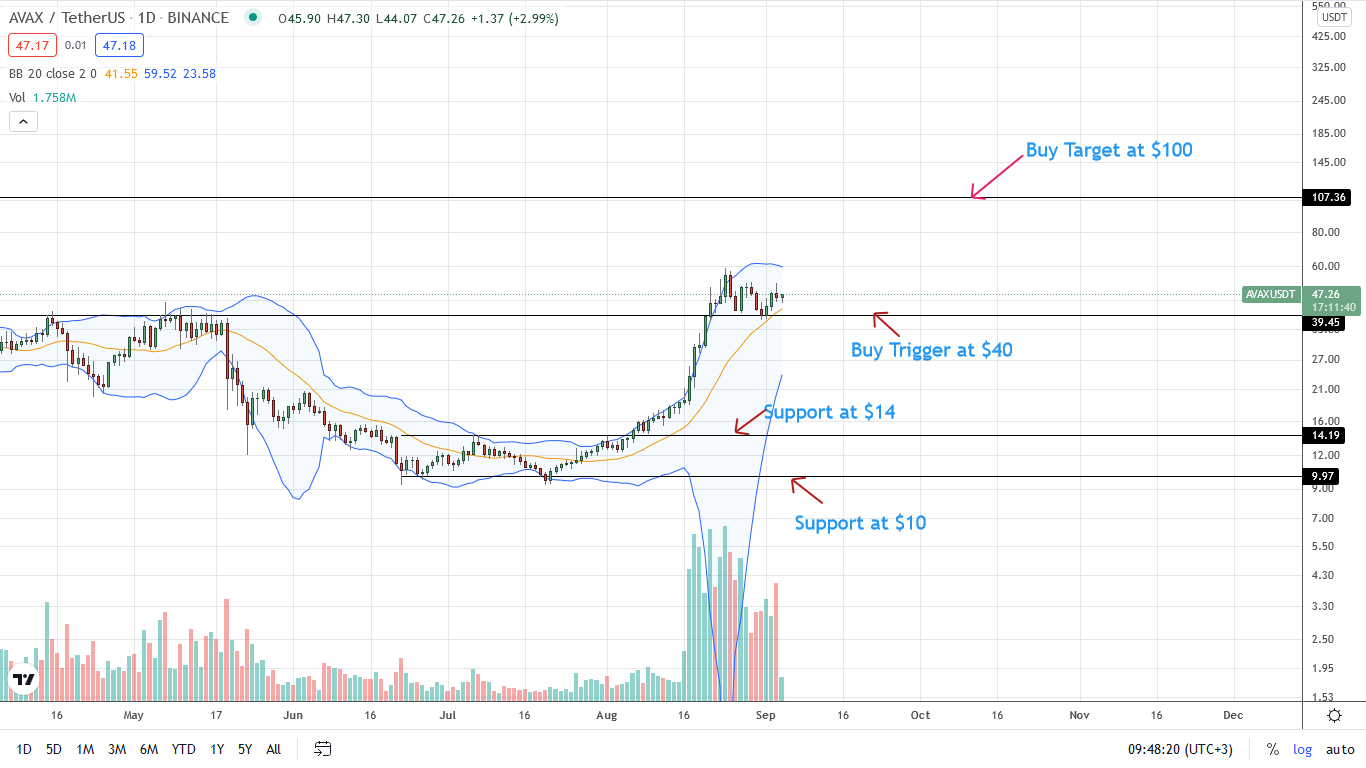 As per the AVAX technical analysis in the daily chart, buyers are in control.
Even so, risk-on traders could wait for a conclusive high-volume bar above $58 before loading the dips.
In that case, AVAX crypto prices may soar to all-time highs of $100—the 1.618 Fibonacci extension of the H1 2021 trade range.
iExec RLC
The iExec RLC platform allows for decentralized computing in a system where RLC powers operations.
Past Performance of RLC
Overly, iExec RLC crypto prices are steady, in an uptrend as per formation in the daily chart.
Following the retest of late August 2021, traders are now doubling down, adding on dips.
At press time, iExec RLC token is up four percent against the greenback on the last trading day.
Day-Ahead and What to Expect
As per RLC technical analysis, the path of the least resistance is northwards.
When writing, RLC coin buyers are edging higher, blasting past resistance levels.
Nonetheless, there hasn't been a conclusive close above $5.5 and August 2021 highs despite the upside momentum.
iExec RLC Technical Analysis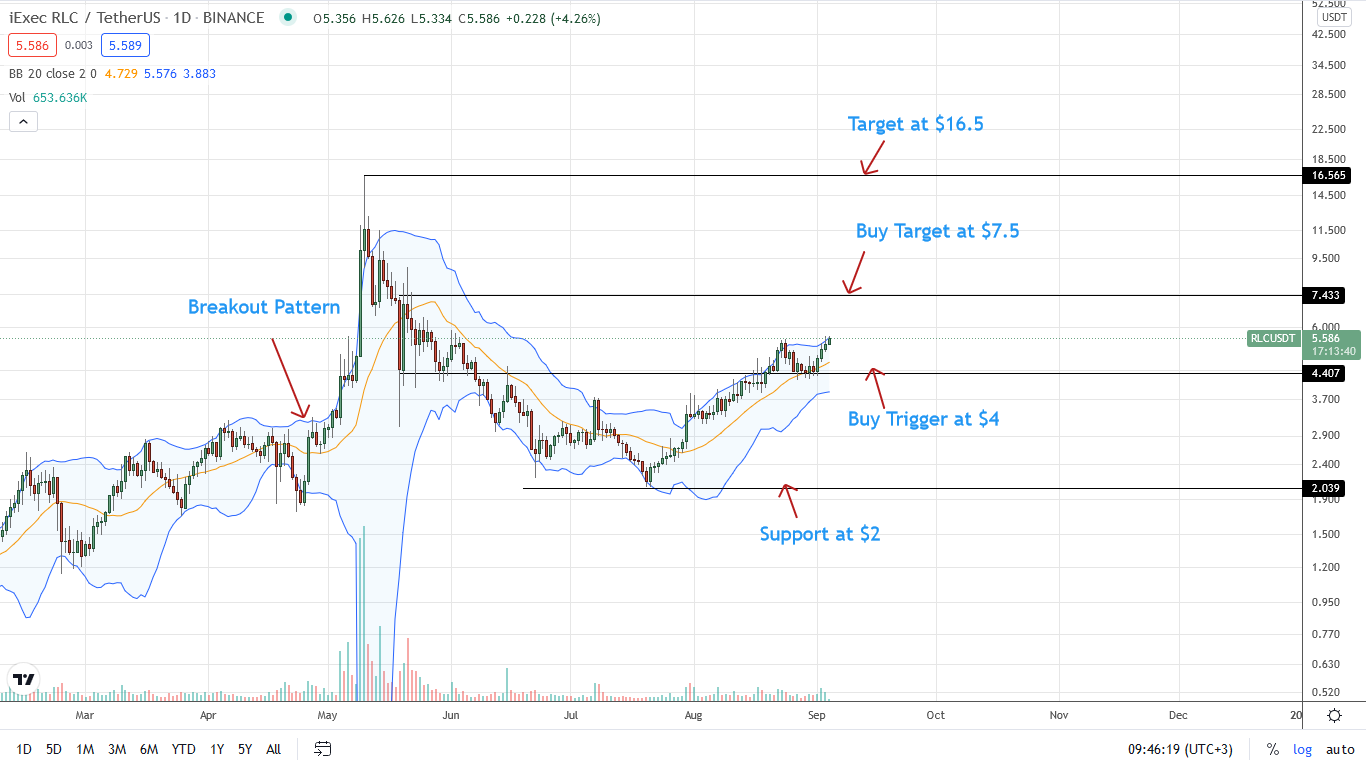 The upswing is with high trading volumes and momentum as per price action in the daily chart. Every low might present an opportunity for aggressive traders to double down.
However, even better entries might exist above $5.5.
A high-volume close could blast open new opportunities for RLC crypto prices to expand towards $7.5 and later even double to $17.5.
On the reverse side, losses below $4 might see AVAX coin prices tumble down to $3-or worse in the medium term.